Journey to Zero Waste or Low Waste is not only about reducing the amount of waste in our home. It's also about living Simple Life while reducing the consumption and the amount of stuff that we own. So here are a few examples, how I managed to achieve it.
---
Pasirinkus Zero Waste ar Low Waste gyvenimo būdą ateina suvokimas, kad tai ne tik bandymas sumažinti sukuriamų atliekų kiekį. Drauge tai ir pasirinkimas gyventi paprasčiau, sumažinti vartojimą bei daiktų perteklių namuose. Dalinuosi keletu pavyzdžių, kaip man tai pavyko įgyvendinti.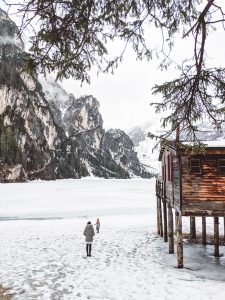 Minimalism
When my first daughter was born, the stuff started to flood in our home and I felt like I'm drowning between them. I started to read Simplicity and Minimalism and when jumped on simplifying our family life. It has been such a freeing, clarity-finding experience! We came up with a rule "One Item a Month", which means my husband and I can buy only one item each. It taught me to double think before buying something and "sleep on it". Most often I never came back to buy what I thought I want. But the things that I bought were really special and worth to be taken into my home.
---
Gimus mano pirmagimei, į namus ėmė plūsti neapsakomas kiekis daiktų. Pradėjau ieškoti informacijos apie paprastumą, skaityti knygas apie Minimalizmą ir tada puoliau įgytas žinias taikyti namuose. Jaučiausi tarsi išsilaisvinusi. Kad apsisaugotume nuo per didelio kiekio daiktų patekimo į namus, sukūrėme taisyklę "1 daiktas per mėnesį", t.y. mano vyras ir aš, per mėnesį sau galime nusipirkti tik po vieną daiktą. Ši taisyklė išmokė mane geriau apgalvoti pirkinius. Dažniausiai kažką "norimo" palikusi parduotuvėje, taip niekad ir nesugrįždavau. Tačiau daiktas, kurį nusipirkdavau man buvo tikrai ypatingas, reikalingas ir išieškotas – tas, kuriam verta buvo atverti savo namų duris.
Shopping Ban
Embracing minimalistic philosophy and choosing quality over quantity made me realise that I own much more than I actually need. Therefore, last year I decided to take A Year Without Shopping challenge – a whole year without buying any material things. The idea of this challenge was not only to draw the attention to consumerism, save money and reduce clutter but to be more creative and eco-friendly too while trying to fix, reuse and upcycle stuff before heading to the shop.
Not buying became second nature and 10 months after the challenge I'm still not keen on shopping – only bought a few things that I really need and baby stuff (which is very minimal too).
You can read more about My Year Without Shopping Challenge here with monthly updates linked at the end of the post
---
Įsileidus į namus paprastumo bei minimalizmo filosofiją išmokau rinktis kokybę vietoje kiekybės ir supratau, kad turime daugiau daiktų negu jų iš tikrųjų reikia. Todėl praėjusiais metais išsikėliau sau iššūkį – Metai Be Apsipirkinėjimo. Visi metai – jokių daiktų pirkimo. Idėja buvo ne tik atkreipti žmonių dėmesį į vartojimo problemą, sutaupyti pinigų ir sumažinti daiktų perteklių namuose, bet kartu ir tapti kūrybiškesniais, bei draugiškesniais aplinkai – ką galima sutaisyti, panaudoti dar kartą, pasiskolinti ir t.t.
Nepirkimas tapo savaime suprantamas dalykas, įprotis. Todėl net ir pasibaigus iššūkiui nepuoliau apsipirkinėti, o praėjus 10 mėnesių po iššūkio, esu nusipirkusi sau vos keletą daiktų (na ir žinoma, reikalingus daiktus dukrytei, nors ir tai, labai minimaliai).
Apie iššūkį daugiau galite paskaityti šiame įraše, kurio pabaigoje rasite nuorodas į mėnesines apžvalgas
Experiences Over Things
The thrill of purchasing things fades quickly but the joy and memories of experiences can last a lifetime. Instead of birthday presents, we started giving time to each other. We made so many unforgettable memories! For example, on our daughter third birthday, we were visiting our parents in Italy. She's never seen snow so my parents gave her snow experience as a birthday present! They took her to the mountains where we enjoyed snow and picnic with cake and hot tea. She was only 3 but still remembers it!
Read post about "Investing in Experiences rather than things"
---
Džiaugsmas nusipirkus naują daiktą greitai išblėsta, tačiau atsiminimai ir patirtys, išlieka visam gyvenimui! Vietoj gimtadienio dovanų, šeimoje dovanojame vieni kitiems savo laiką. Kiek daug neįkainojamų prisiminimų sukūrėme! Pavyzdžiui, trečiojo dukrytės gimtadienio metu viešėjome pas mano tėvus Italijoje. Prašiau nepirkti jokių dovanų. Tačiau mano tėvai nusprendė jai padovanoti sniegą, kurio ji nebuvo mačiusi! Visi drauge nuvažiavome į kalnus, žaidėme su sniegu, o vėliau piknikavome gamtoje su tortu ir karšta arbata. Jai buvo vos 3, tačiau vis dar prisimena tai!
Daugiau apie Investavimą ne į daiktus, o į patirtis, skaitykite čia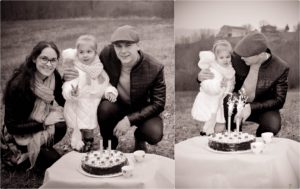 How to throw an Eco-Friendly Kids Party
Hiking with Kids in Cinque Terre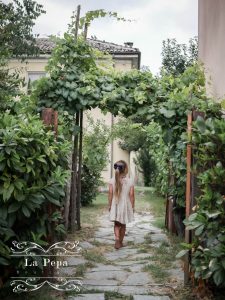 Slow Living in the Italian Village
Reusing
Reusing is a great way to save planet resources and space in your home. For example, why to buy books, when you can borrow them from the library? When we were going for a fossil hunt, we took a book from the library about fossils, so kids can find all the answers in it. I also try to pass on items that are no longer needed to those, who'll enjoy using it. I try to avoid storing stuff at home for "just in case" reason.
---
Dalijimasis, panaudojimas dar kartą yra puikus būdas taupyti ne tik planetos išteklius, bet ir erdvę namuose. Pavyzdžiui, kam pirkti knygas, jeigu jas galima pasiskolinti iš bibliotekos? Kuomet važiavome ieškoti fosilijų, kad įspūdžiai būtų didesni ir geriau viską galėtume paaiškinti, pasiėmėme knygą apie fosilijas iš bibliotekos. Be to, man nebereikalingus daiktus perleidžiu tiems, kuriems tokie daiktai gali pasitarnauti. Nieko nekaupiu namuose ir nesandėliuoju su mintimi "O gal prireiks?".
Wild Walks | Collecting Fossils at Lilstock Beach
Disclaimer. Please note, I have not been paid for this post. As always, I have shared my honest opinion.
Love,
E.